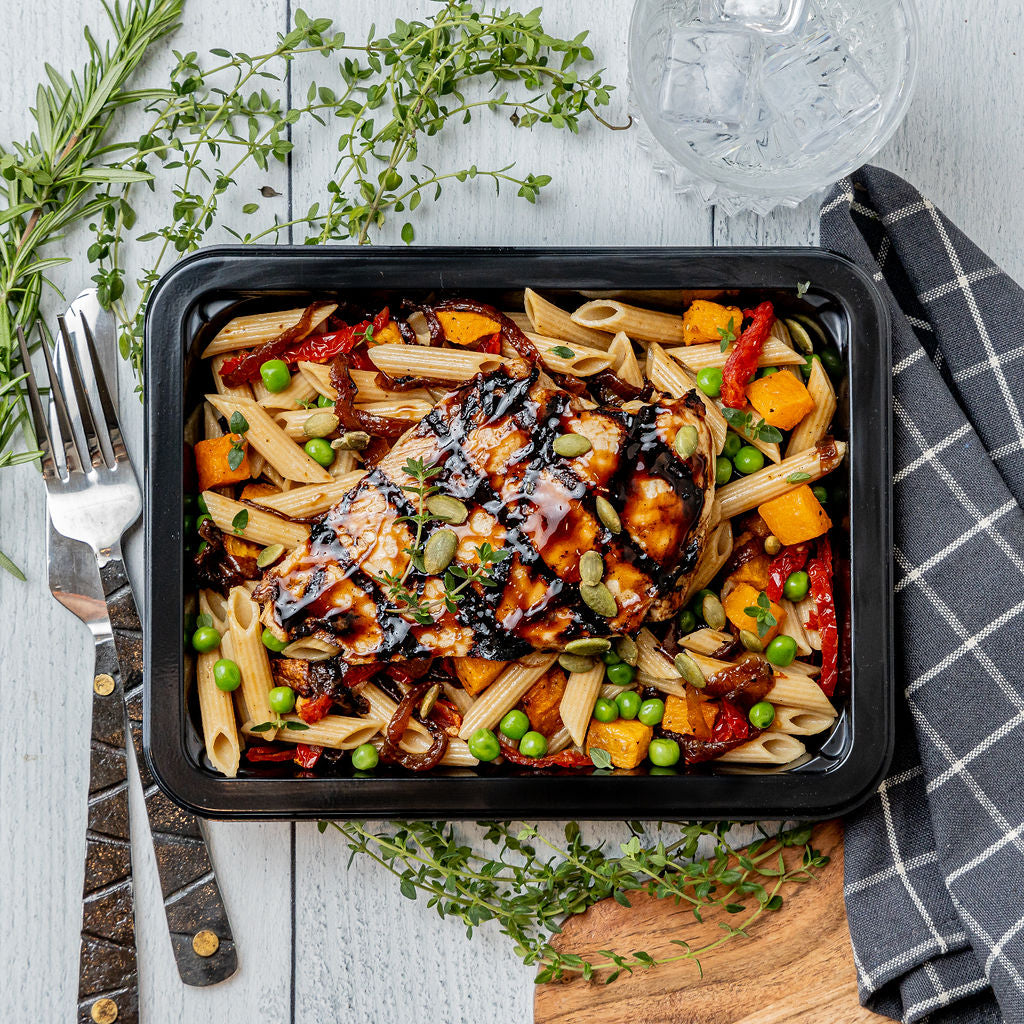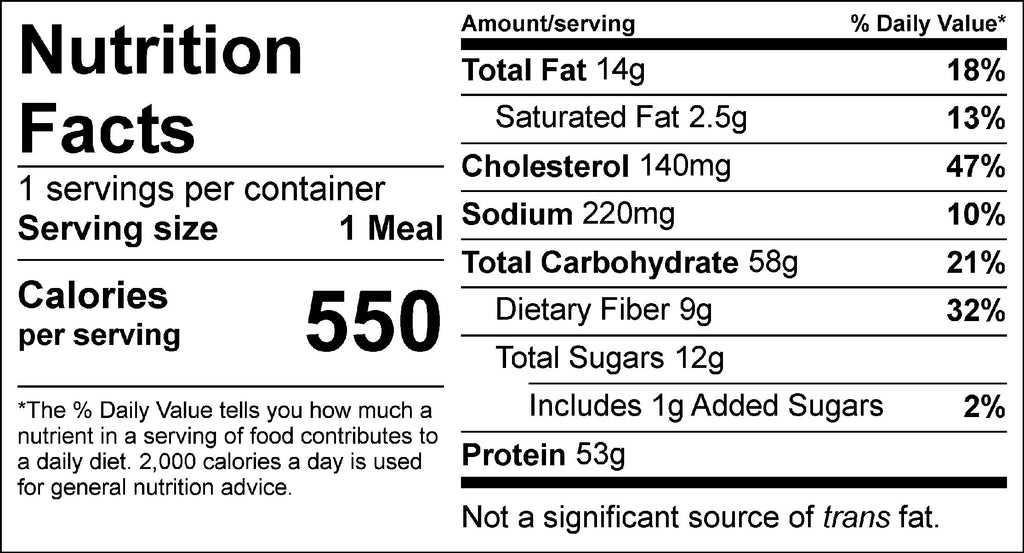 On Sale
There's no need to be scared of pasta when it's slow-digesting, portion controlled and paired with lean protein and heart healthy fats. For example, this Fall Pasta has an appropriate portion of whole wheat pasta, paired with balsamic glazed chicken and olive oil. And it gets an extra dose of deliciousness (not to mention micronutrients) from pumpkin seeds, caramelized onions, butternut squash, peas and thyme.
550 cal | 14g fat | 58g carb | 53g protein
Measurements:
Pasta - 7 oz
Balsamic Chicken - 1 chicken breast
Balsamic Glaze - 2 tsp
Pumpkin Seeds - 1 tsp

Ingredients: Chicken Breast, Whole Wheat Pasta, Butternut Squash, Peas, Yellow Onion, Sun-Dried Tomatoes, Balsamic Glaze (Balsamic Vinegar of Modena, Sugar, Xantham Gum Stabilizer), Balsamic Vinegar (Wine Vinegar, Cooked Grape Must), Extra Virgin Olive Oil, Water, Pumpkin Seeds, Shallots, Garlic, Thyme, Avocado Oil, Kosher Salt, Black Pepper. Contains Wheat.  Packaged In A Facility That Contains Milk, Egg, Fish, Crustaceans Shellfish, Tree Nuts, Peanuts, Wheat, Sesame And Soy.
Dairy Free
Nut Free
550 cal | 14g fat | 58g carb | 53g protein