Nutrition Counseling
Begin Your Journey
Get a customized nutrition plan tailored to your lifestyle and goals from a Licensed and Registered Dietitian.
Learn how to make healthy choices on your own, enjoy your food and mealtimes, and live a healthy lifestyle.
Get accountability and confidence for your nutrition - create lasting change through the development of healthy, sustainable habits that will allow you to enjoy results for the rest of your life.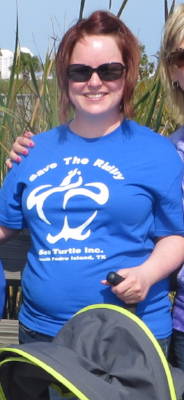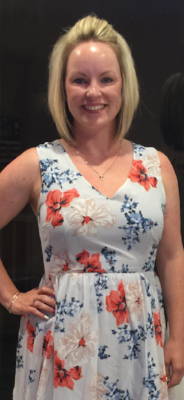 "I thought I would always be fat, but I never wanted to be. I was willing to work for my healthy, but was continuously let down by all the 'fad diets.' I am a busy mom of two young kiddos; I'm on the go and didn't know how to maintain my weight loss when I did lose weight. Meeing with Allison was one of the best decisions I have ever made. Allison shares her knowledge, then sets a path made for you and coaches you so you will succed. I will never be able to thank her enough for not only changing my life, but also my kids lives. I truly feel she saved me from being unhealthy by giving me the power I needed to be successful." -Chrstine H, St. Louis, MO
---
Meet the RD: Allison Lesko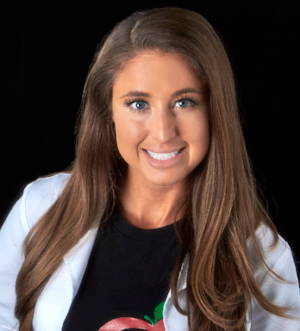 I'm Allison Lesko RD LD, Registered and Licensed Dietitian at fit-flavors. I graduated from Saint Louis University with a Bachelors of Science in Nutrition and Dietetics. I went on to attend Lenoir-Rhyne University for my Dietetic Internship and completed various rotations in St. Louis, MO and Dallas, TX. I am also certified by the Academy of Nutrition and Dietetics in Childhood and Adolescent Weight Management. I love playing tennis, biking, running, doing yoga and trying out new healthy recipes.
While gaining experience at a variety of hospitals during my Dietetic Internship, I realized my passion for nutrition education went beyond what I could provide during a patient's short hospital stay. I felt compelled to share my nutrition knowledge in an environment that fostered true lifestyle changes. I joined the Fit-Flavors team in February 2015 and immediately fell in love with our passion for a healthier way of life.
At fit-flavors, I work one-on-one with clients in an individualized session specific to each person's needs. Not only do I help clients initially achieve their goals, I help them maintain their desired lifestyle by keeping them accountable. I strongly believe we should have positive experiences at mealtimes and truly enjoy the food we eat. Teaching about being mindful of the types of foods we are eating and portions sizes is important to me. Fit-flavors provides clients with the appropriate types and portions of proteins, carbohydrates and fats without having to do any of the thinking. Believing that eating healthy is a lifestyle not a diet, my background and passion matches everything fit-flavors stands for.
My favorite part about working at fit-flavors is the interactions that I have with clients and customers. I love to see the results my clients achieve by adopting the mentality that healthy eating is a lifestyle, not just a temporary diet. My goal is for people to know fit-flavors not only as healthy meals, but also as a reliable source for nutrition counseling. I am so excited to be a part of a business that helps the people of St. Louis lead healthier lives.
Please contact me if you have any questions or to set up a meeting using the form on this page.
---
Initial Consultation
During this get-to-know-you session, your Registered Dietitian will cover your medical and nutriton history, discuss your current eating habits and exercise routines to create a custom nutrition plan that is tailored to you. This session is intended to define your nutritional goals, vision for the future and contruct a solid path to jump start your journey. We will also address any initial questions or concerns you may have... $109.99
...or bundle for a discount:
Initial Consultation
2 Follow Up Visits
$269.99
$20 Savings
Initial Consultation
4 Follow Up Visits
$424.99
$45 Savings
Initial Consultation
9 Follow Up Visits
$799.99
$120 Savings
*During your initial consultation, your Dietitian will work with you to choose which package is most appropriate for your goals and needs. 
Follow Up Consultation
Follow up sessions are crucial in ensuring lasting changes with accountability and support from your Registered Dietitian. These sessions provide customized nutrition education in planning for your lifestyle, potential barriers and monitoring the rate at which you achieve your goals and nutrition results...$89.99/session
...or bundle for a discount:
5 Follow Up Visits
$419.99
$30 Savings
10 Follow Up Visits
$799.99
$100 Savings
Add Monthly Meals With Allison
These weekly 20 minute meal selection visits are intended to help you navigate through the cooler with efficiency, keeping in mind your customized meal plan. Unlike a quick fix, these meal selection visits will help maintain accountability and develop a sustainable understanding of how to take care of your body for long term results.
Approx. 30 meals/month ($330 added to account)
80 minutes with Allison/month ($140 value)
You pay: $446.49
Approx. 60 meals/month ($660 added to account)
80 minutes with Allison/month ($140 value)
You pay: $759.49
Approx. 90 meals/month ($990 added to account)
80 minutes with Allison/month ($140 value)
You pay: $1073.49
*Money rolls over if unused in a month. Must complete initial consultation for Monthly Meals eligibility.
---
Client Results
"My entire life I have been an active person, have eaten healthy food, and considered myself healthy. Although, with all the work I was doing in the gym and also in the kitchen, I could not figure out why I wasn't ever losing weight. For years I considered meeting with a nutritionist but never took the time to find one. It wasn't until the day I stopped into fit-flavors to grab a few meals, that I learned that a Registered Dietitian was on staff and available. I made an appointment with Allison, I started this journey, and my life drastically changed.
"Allison has taught me so much about food choices, tracking calories (which I thought I NEVER could have done) and about lifestyle choices. I have also learned an incredible amount of self-awareness. What an amazing experience it can be when you track the food you eat every day. It is eye opening! And as fearful as I was to start that process, it has been the one change that has helped me actually find results.
"I have lost a significant amount of weight over the last 8 months. I have noticed a stronger, leaner body which is something I'm proud of. But having other people notice the changes is the one of the most rewarding parts of this journey. I'm not finished losing weight. I haven't reached my goal yet. This is an ongoing process that takes a lot of work. Every. Single. Day. One. Meal. At. A. Time. But I know with the help of Allison, she will continue to remind me and teach me ways to make these new lifestyle choices a permanent part of my life." -Becky H, St. Louis, MO
"I'm thrilled with the results. [Allison's] support, knowledge and fit-flavors meals influenced my results.
In Fall 2015, my LDL was 161 (<100 is optimal) and NON HDL = 178 (<130 is optimal). High, high high! My overall cholesterol was 258!!! (<200 recommended).
I'm happy to announce my total cholesterol is 191! LDL = 101 (<100 is optimal) and Non HDL cholesterol = 124 (<130 is optimal). As you know, the human body is amazing vessel. With a healthy diet and lifestyle the body repairs and reverses health in short time. You guys are motivating - Fit Flavors, Fit U, and nutritional counseling helped and changed my life. I only look forward to better results on my journey." -Monique F, St. Louis, MO