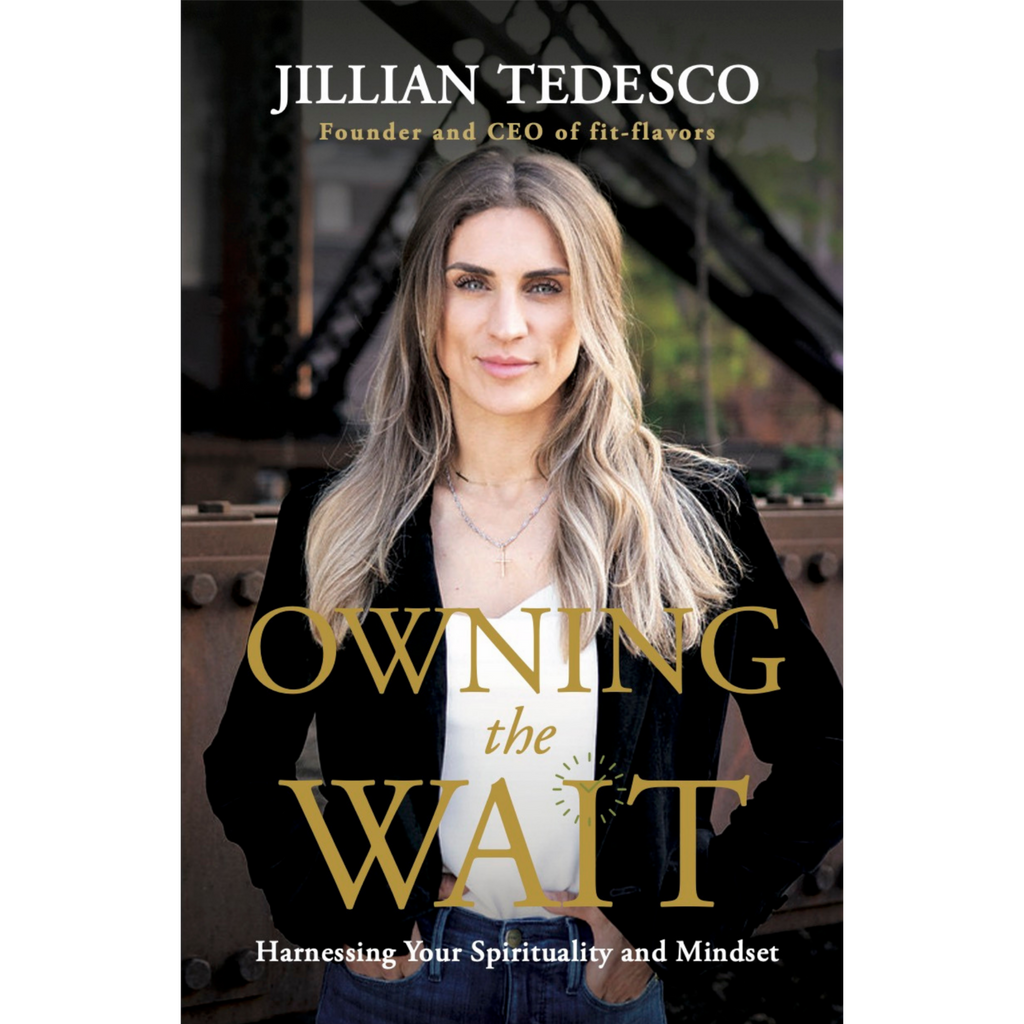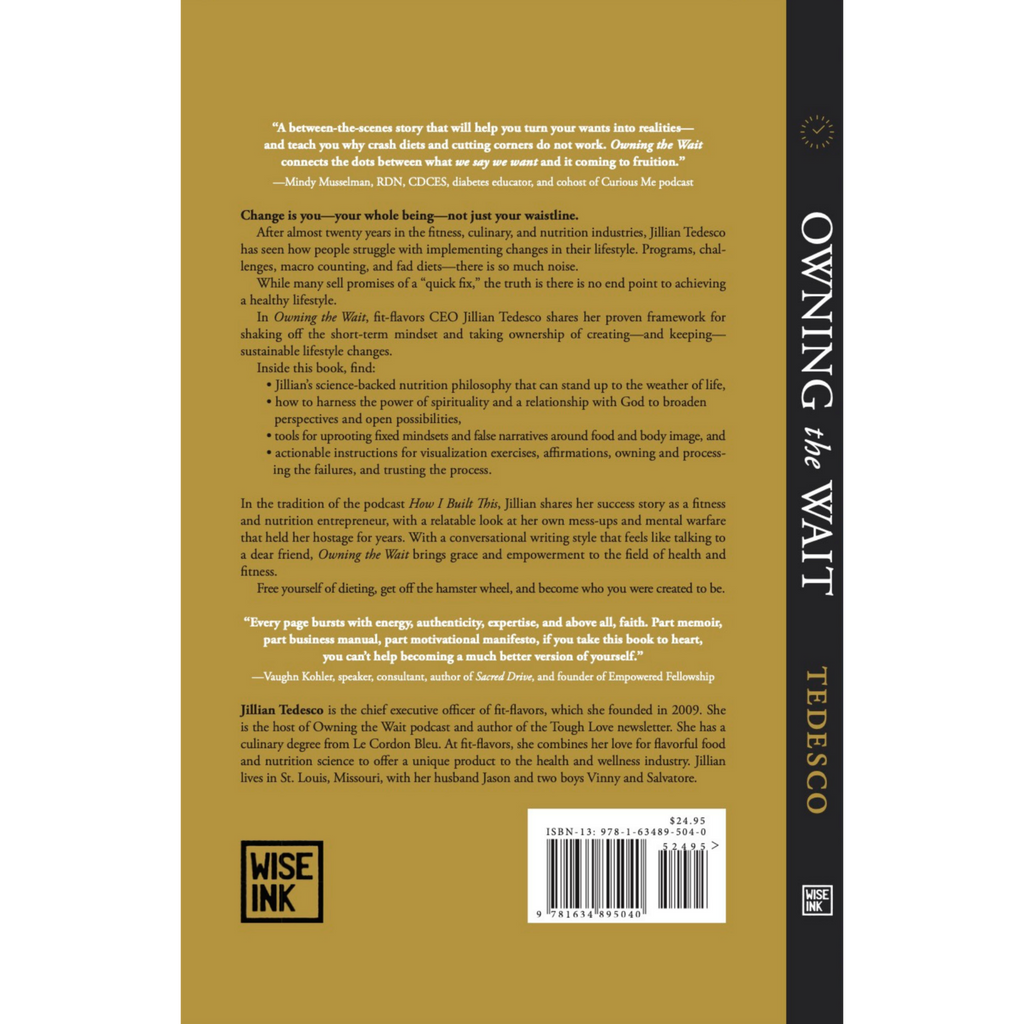 On Sale
Owning the Wait by Jillian Tedesco
Change is you—your whole being—not just your waistline.
After almost twenty years in the fitness, culinary, and nutrition industries, Jillian Tedesco has seen how people struggle with implementing changes in their lifestyle. Programs, challenges, macro counting, and fad diets—there is so much noise.
While many sell promises of a "quick fix," the truth is there is no end point to achieving a healthy lifestyle.
In Owning the Wait, fit-flavors CEO Jillian Tedesco shares her proven framework for shaking off the short-term mindset and taking ownership of creating—and keeping— sustainable lifestyle changes.
Inside this book, find:
- Jillian's science-backed nutrition philosophy that can stand up to the weather of life,
- How to harness the power of spirituality and a relationship with God to broaden perspectives and open possibilities
- Tools for uprooting fixed mindsets and false narratives around food and body image, and
- Actionable instructions for visualization exercises, affirmations, owning and processing the failures, and trusting the process.
Jillian shares her success story as a fitness and nutrition entrepreneur, with a relatable look at her own mess-ups and mental warfare that held her hostage for years. With a conversational writing style that feels like talking to a dear friend, Owning the Wait brings grace and empowerment to the field of health and fitness.
Free yourself of dieting, get off the hamster wheel, and become who you were created to be!