About Us
Making St. Louis & COLUMBIA, MO healthier,
one person, one meal at a time
Our healthy prepared meals are designed by a Licensed and Registered Dietitian, personal trainer, and team of professional chefs for the ideal balance between nutrition and flavor to keep your waistline tight, your brain focused, and your mouth watering.
We source the highest quality ingredients available to create healthy prepared meals that are perfect for your busy lifestyle. Each meal is individually weighed and measured for portion control, then sold fresh so you can simply heat and eat amid your crazy schedule.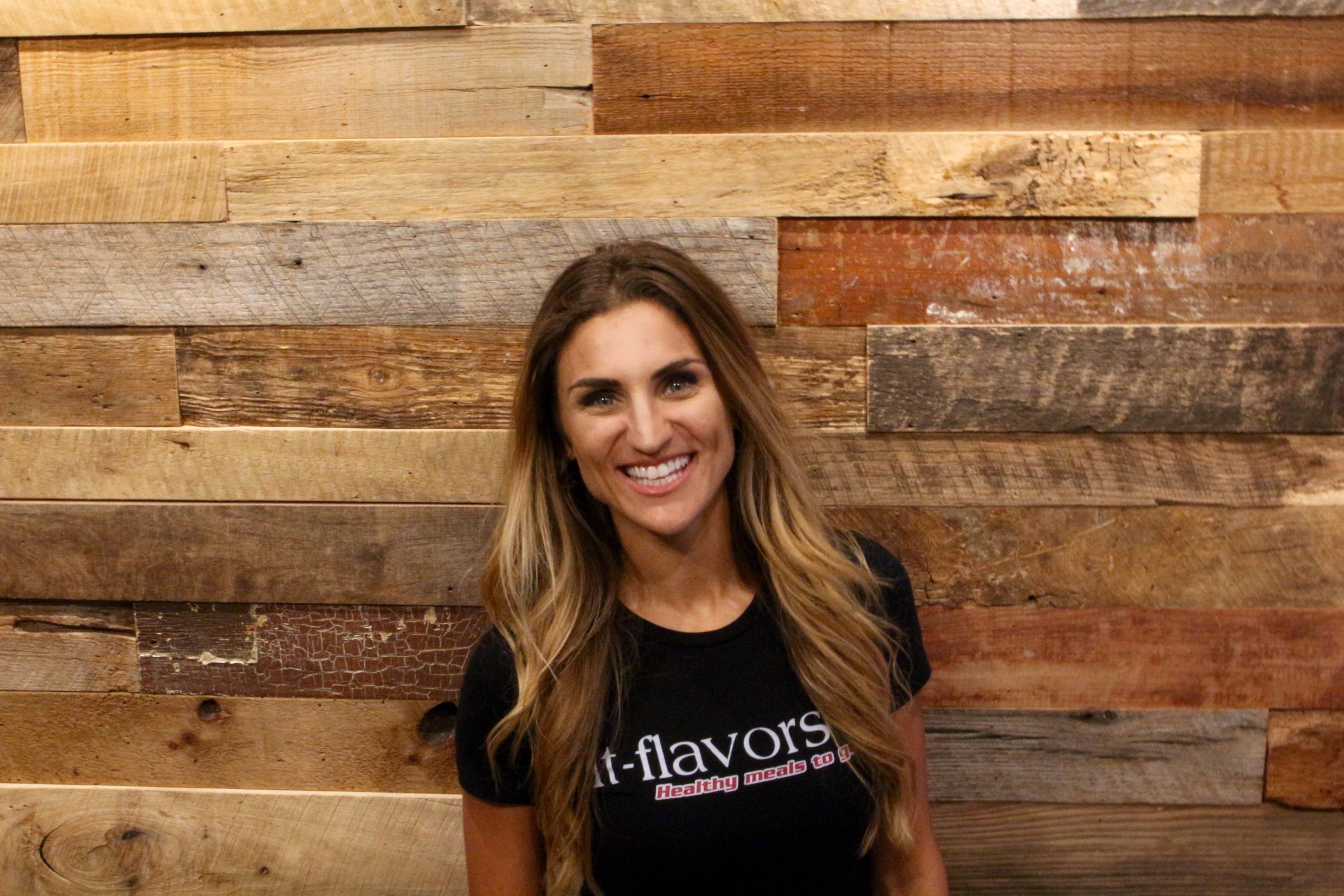 "It was all about making people's lives easier and healthier. As a trainer, I constantly heard from everyone that they wanted to eat better, but didn't have the time to do it. So I decided to come up with a solution…produce portion controlled, healthy meals to go that were ready to heat and eat anywhere.
The gym and working out is only part of the equation. The bigger piece of the puzzle is your diet and the foods you put into your body. If you really want to improve your health, lose weight or gain muscle…it all starts in the kitchen.Fitness and healthy eating have been passions of mine for as long as I can remember. I have 10+ years of personal training and nutrition experience, as well as a culinary degree from Le Cordon Bleu Culinary Institute. In September 2009, I formed fit-flavors.
We began producing healthy, all natural, pre cooked/packaged meals that are portion controlled and ready to heat and eat. It started with cooking for a handful of clients that I was personal training…mostly as a favor to them because they did not have the time, knowledge or care to cook. What I quickly found was that these clients were losing weight, gaining muscle, training harder and just felt better overall while eating the food I was preparing.
The rest is history. It's now our goal here at fit-flavors to make St. Louis & Columbia, MO healthier…one person, one meal at a time. Whether you're looking to lose weight, gain muscle, improve your health or you're just crunched for time and looking to keep a few healthy meals in your fridge… fit-flavors has a solution for you!"
-Jillian Tedesco, owner and founder
Core Values
Cultivate a family atmosphere for employees, customers & the community
Communicate openly & give honest feedback
Pursue innovation & embrace change for growth
Provide the highest quality product available & be transparent throughout our business
Be a resource for the customer & genuinely care
Interested in joining our team? Click here to see available positions and apply today.